Become a Dealer
We are looking for you!
Are you looking for an exciting business opportunity? Consider becoming a dealer with our company! Do you want to sell our high quality products? Do you have a network of customers that could be interested in our products? Then Mecatra is looking for you. Apply now and become a part of a growing network of professional partners selling our world-class hydraulic components.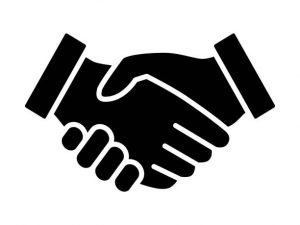 Why should you sell products from Mecatra?
We have huge expectations to ourself which means, we have our hand on all deliveries, from purchasing at suppliers to end customer receiving the product. We offer the highest quality on the market for the best price. We will offer you and your customers top-of-the-line products that makes you number 1 in the competition.

As your supplier we are 100% dedicated to your success. We offer you all the right tools to be profitable in your market, before and after you have sold the products.
As a dealer, you will have the opportunity to sell our high-quality products to customers in your local area. We offer a wide range of products, such as final drives, hydraulic pumps and swing devices for excavators that are trusted by customers around the world.
Here are some of the benefits of becoming a dealer with Mecatra:
High-quality products: Our products are known for their reliability, durability, and performance. When you become a dealer, you can be confident that you are offering your customers the best products available.

Marketing support: We provide our dealers with marketing support to help them reach potential customers in their local area. We offer a range of materials that you need to run a succesfull business.

Training and support: We offer comprehensive support to our dealers to ensure that they have the knowledge and skills necessary to succeed. Our team is always available to answer questions and provide assistance whenever needed.

Competitive pricing: We offer competitive pricing to our dealers, allowing them to offer our products at a price that is attractive to their customers.

Growth potential: As a dealer with our company, you have the potential to grow your business and increase your revenue. We are committed to supporting our dealers in their efforts to expand their customer base and increase their sales.
If you are interested in becoming a dealer with Mecatra, please contact us today to learn more. We look forward to partnering with you and helping you succeed in your business!
Get started now!
Can you see your company sell our products in your area?
Contact us now, and learn more about how our dealer program works, and how you get started.